"I really learnt loads of things that could not be learnt in Singapore. For example the life of the less fortunate kids, I would not have understood by just listening to stories or watching the television. I would like to say Divine's staff were considerate, kind and helpful. I learnt the life of other less fortunate kids, to appreciate what I got and not to take things for granted. The program have benefited me. I would love to trek the mountains here and to explore further in Sikkim."
Student- Sikkim Service Learning Trip 2009
---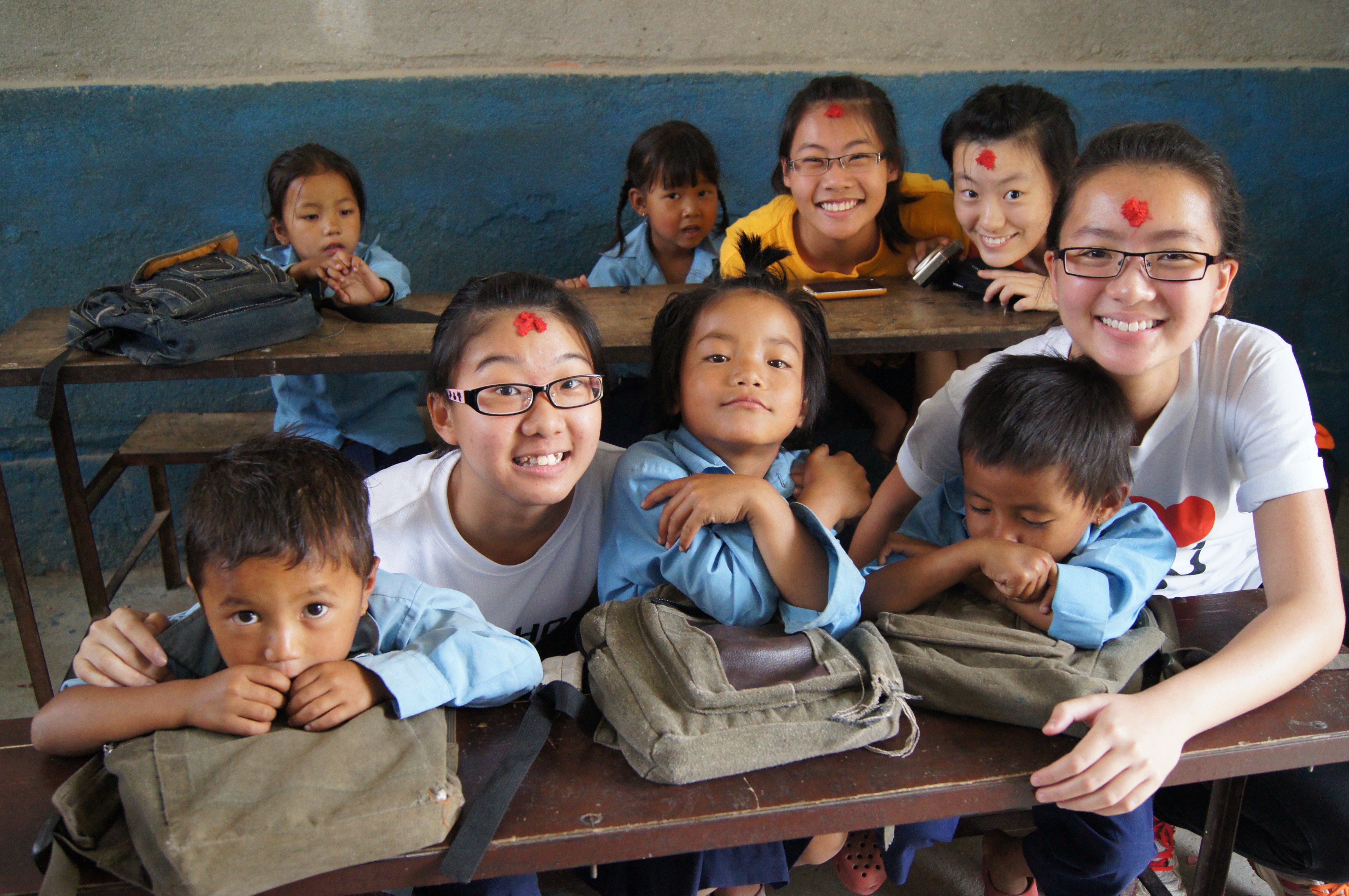 "I just wanted to share with you my satisfaction with your company. My daughter, Minerva Lim, was part of a school group from Hwa Chong Institution and went with your company to Bhutan for an 8 day trip. She had so much fun on the trip and enjoyed herself thoroughly. She learnt a lot from your experienced tour guides and also stayed in safe and comfortable hotels. I want to especially commend Mr Deepak, who took the time to personally accompany her up some difficult treks. He was patient and encouraging and without his help, she would not have made it. He was a wonderful tour leader who went above and beyond the call of duty. I will definitely use Divine again if I decide to go on a similar trip with my family."
Parent – Nepal Community Service Trip 2012
---
"I enjoyed educating the students in Shree Tauthali school. As a participant, I learnt many new cultural differences between Nepal and Singapore. The lifestyle here is much more slow paced and enjoyable and people are very friendly and approachable. Being an educator on this trip is very rewarding to teach and to be taught by them as well."
Student – Nepal Global Citizenship Program 2012
---
"The trip was amazing and awesomely fun. I enjoyed the CIP the most as we could see how fortunate we all are in Singapore and reflect. In the trek, I learned about perseverance. The program and organization was perfect. I would want to visit the country again and focus on community work for schools."
Student – Nepal Annapurna Base Camp Trek 2010
---
"The organisation of the trip is good and thoughtful. The challenges faced on the trek have to be the most memorable. Divine's staff are thoughtful and very attentive. They are quick to respond to requests and would often go beyond their area of work to provide further assistance. I couldn't ask for a better guide. I would like to explore the Annapurna Base Camp or Everest Base Camp next."
Teacher – Nepal Ghorepani Poonhill Trek & CIP 2009
---
"Dearest Deepak, my sincere thanks for all your effort! Your commitment and patience have certainly impressed me. I also enjoyed your sharing of the Nepali culture and lifestyle. Thank you for everything! You have done an excellent job!"
Teacher – Nepal Community Service Trip 2008
---
Planning for your next school trip?
Contact us today for a sample itinerary or a no obligation presentation of our programs.
ENQUIRE
---
Browse School Trips