For many, Jordan begins and ends at the lost city of Petra or the white sand of the Red Sea coast. Yet in between is an ancient and captivating country, where you can go from traversing the Wadi Rum by camel to luxuriating in the Dead Sea in a matter of days.
Experience some of the best adventure in Wadi Rum, sleep in a luxurious Bedouin tents and visit the jaw-dropping Seven Pillars of Wisdom.
Lose yourself in the eternity of calmness with a leisurely float on the salty water of the Dead Sea, the lowest point on Earth. Indulge in luxury spas offering world-class therapeutic treatments that will leave you feeling rejuvenated and ready to explore.
The jewel in Jordan's crown is undoubtedly the ancient city of Petra. Known as the 'Rose-Red City', Petra features an incredible 800 monuments set in 100 square kilometres. Wander through cavernous chasms, explore the towering tombs and inspect the facades, hand carved around the 5th century BC and miraculously still standing.
---
Experience Jordan with Divine
7 Days |
Adventure, Cultural & Heritage
A short and sweet itinerary packed with the gems of Jordan. Immerse yourself the bustling capital of Amman, explore old fortress of Moabites' Crac, get lost in fascinating Petra and float at the Dead Sea!
8 Days |
Adventure, Cultural & Heritage
Incorporating Jordan's main highlights in a Divine holiday, a heady mix of culture, dramatic scenery and beach relaxation, this itinerary gets under the skin of one of the Middle East's most rewarding tourist destinations. The itinerary climaxes with two nights at the Dead Sea, where there are excellent hotels.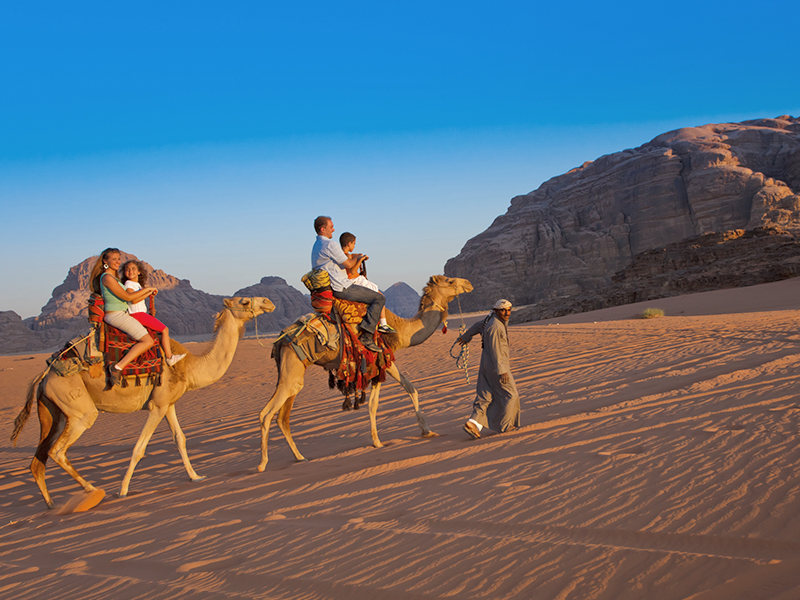 9 Days |
Family
This itinerary is perfect for families who want to get under the skin of this fascinating and exciting country. The itinerary begins with the bustling capital of Amman, and finishes with the option of covering yourselves with the mineral-rich mud and a float at the Dead Sea!
---
Prefer a personalised experience in Jordan?