Experience a Unique Holiday in South Korea With Divine
Divine curates highly personalised itineraries and unique travel experiences within South Korea for you. We will ensure you are exploring at your own pace and seeing the sorts of cultural and natural attractions that interest you most on your curated private experience of South Korea.
Garden of Morning Calm The Garden of Morning Calm, a 30,000㎡ garden, is open year-round and is a great spot to visit for families, couples, and photographers alike. It is an artistic space with a beautiful balance between the Korean concept of natural curves with asymmetry, and plants with synthetic materials. Scenic walkways, beautifully manicured grass, and flower beds connect the garden's 20 different themed sections. The garden houses about 5,000 kinds of plants, including 300 varieties native to Baekdusan Mountain, known as a spiritual mountain to the Korean people. Flowers are in bloom from March to November.
Gyeongbok Palace Gyeongbokgung Palace was the main royal palace of the Joseon Dynasty, located in northern Seoul. It is one of the grandest structures in the city and is a fine representation of Korean architecture. Commonly referred to as the Northern Palace, it houses a pavilion located on an artificial island in the middle of a beautiful lake with three stone bridges spread across the palace grounds.
N Seoul Tower If you're eager to catch a view of Seoul's scenic skyline take a trip down to N Seoul Tower, which also offers a breathtaking panorama of light shows. The multimedia projections and the amazing view of the Hangang River make the N Seoul Tower a popular place for a romantic night out.
Bukchon Hanok Village A trip to Bukchon Hanok provides a cultural experience ideal for travelers who want to delve deeper into Korea's history. This ancient village preserves a 600-year-old urban settlement giving visitors a rich insight into Joseon Dynasty traditions. Located north of the Cheonggye Stream, the village is home to the Bukhchon Traditional Culture Center and houses many venerable homes with Korean-style architecture.
Noryangjin Fish Market The Noryangjin Fish Wholesale Market is where you can savor seaside delicacies sold on hundreds of stalls here. This is Seoul's oldest and biggest indoor fish market, with more than 700 vendors each selling the catch of the day. Get here early to enjoy the excitement of this bustling warehouse and you can participate in the seafood auction that takes place as the sun rises.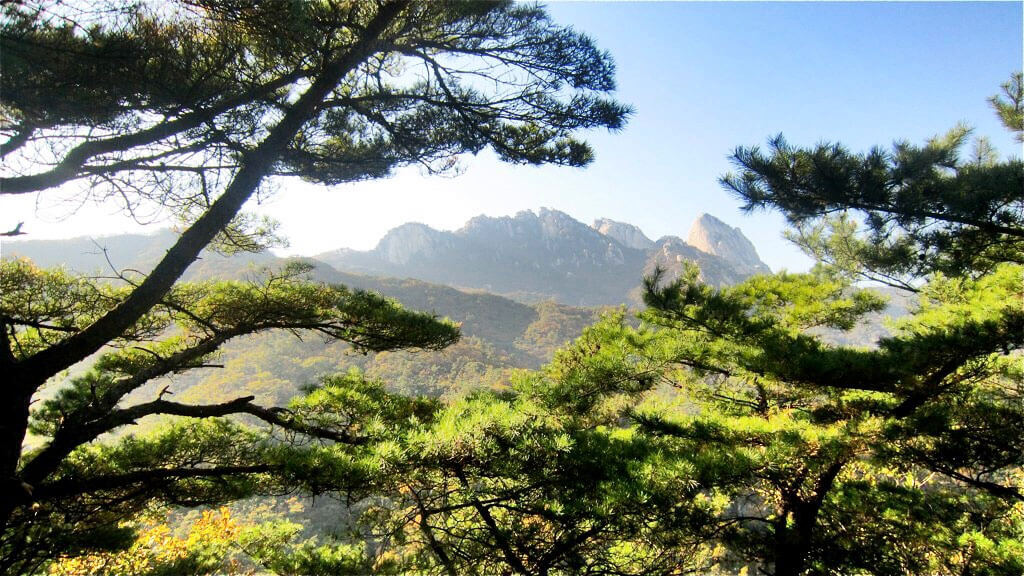 Bukhansan National Park This national park is a hiker's paradise located in the metropolitan area of Seoul. It is a place that is rich in biodiversity; once you step inside the park you'll come across granite peaks and scenic views of the Triangle Mountain, home to more than 1300 species of flora and fauna.